2/2023 Svoboda & Williams Rolls Out Next Rental Phase of the Apartments in Fragment
15. 2. 2023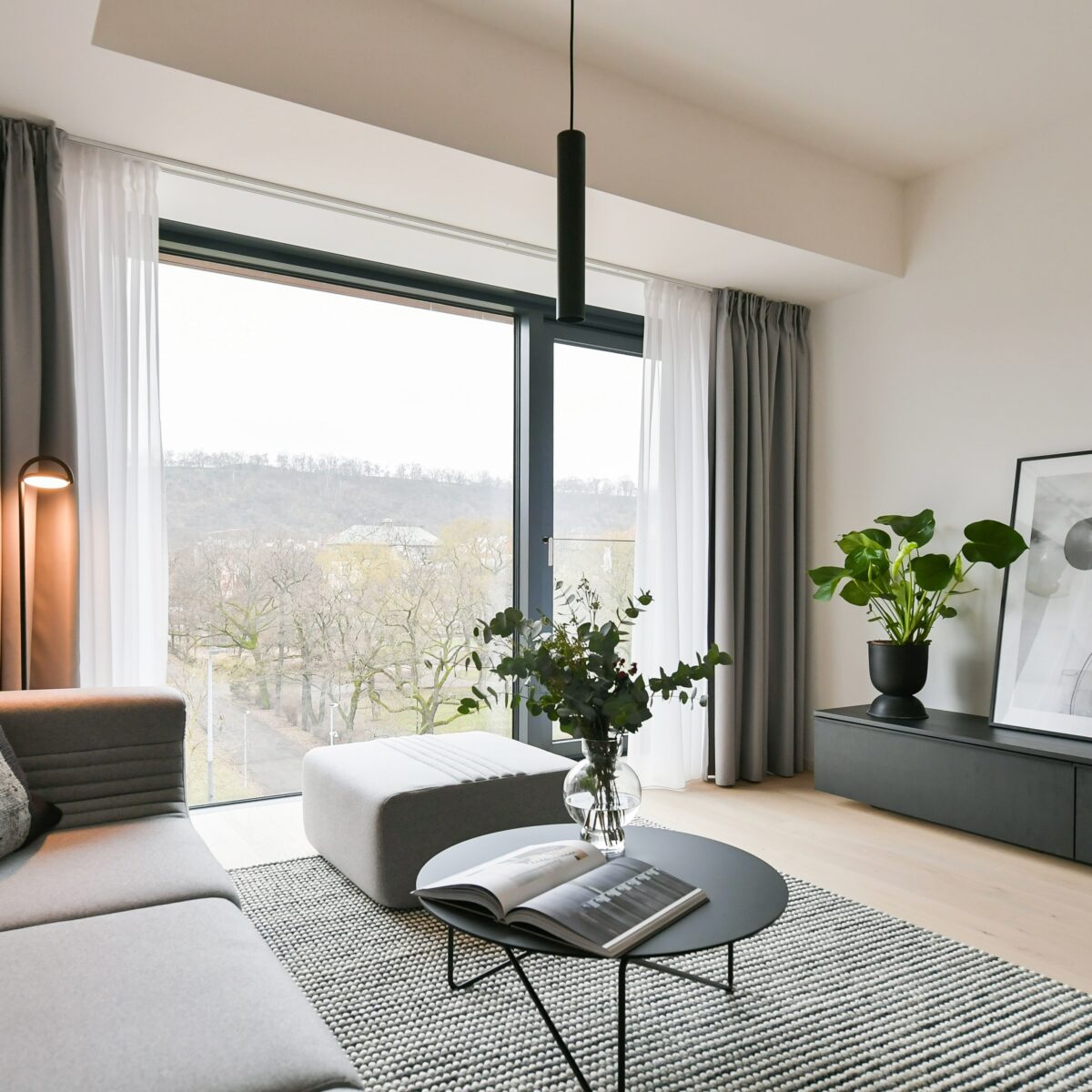 Only a few months are left until the final approval of the Fragment building, a unique premium rental housing project in the Prague district of Karlín. Almost one third of the available units that Svoboda & Williams is exclusively listing have been reserved. A further 61 apartments have now been made available to anyone interested in living in this unmissable building.
Fragment knows how to offer unique living for a wide range of tenants no matter the phase in life they might be in. Spread out over the six floors of this fragmented building, there are 140 apartments in total from efficiently furnished studios for individuals to generous duplexes with rooftop terraces. "The largest demand is for the small studios that offer a high standard of living for a reasonable price, but there is also quite a bit of demand for the one-bedroom apartments," states Eva Jílková, senior property consultant at Svoboda & Williams. "This is due to the fact that the rental agreements signed so far have mostly been with childless young professionals looking for a place to live either alone or as a couple," Jílková adds. Another significant group of tenants are companies procuring housing in Fragment for their employees.
From the beginning, the developer Trigema's ambitious project has set itself a high bar—to write the new chapter of rental housing in the Czech Republic. The apartments emerging behind the magestic facade made of dynamically fragmented blocks will therefore be furnished with designer pieces from floor to ceiling. "The building itself is a veritable jewel, so I made sure that the furnishings matched its architectural style," says interior designer Lucie Nováková, the author of the final look of all 140 units.
All of the apartments showcase a contemporary, elegant style with a muted color scheme. "Thanks to iconic solitary pieces and their color variations, we ensured that each is distinct and has its own personality," explains Nováková. Sufficient storage space and a feeling of airiness were emphasized in the smaller studios as well. "We frequently added modular furniture that could be used in a variety of configurations, selecting items that can easily be moved to ensure interiors free of clutter," she states. The exclusive supplier of the furniture and lighting is Lino Design.
The maximum level of comfort for future tenants is also guaranteed by the cutting-edge technologies in all of the units. The list includes ceiling cooling and heating, air-conditioning with recovery, filtration, and humidity and air temperature adjustment, and a Loxone Smart Home system, which can be used to control thermal comfort, ventilation, and lighting. The building has a doorman and security. A wide range of premium services will be available to ensure a carefree life and peace of mind for all of Fragment's future tenants. A highly rated fitness club, cafe, drug store, and other services with be based in the building.
The building's first tenants will move into their new homes in spring 2023.