9/2023 Karlín's Fragment Now Fully Occupied!
11. 9. 2023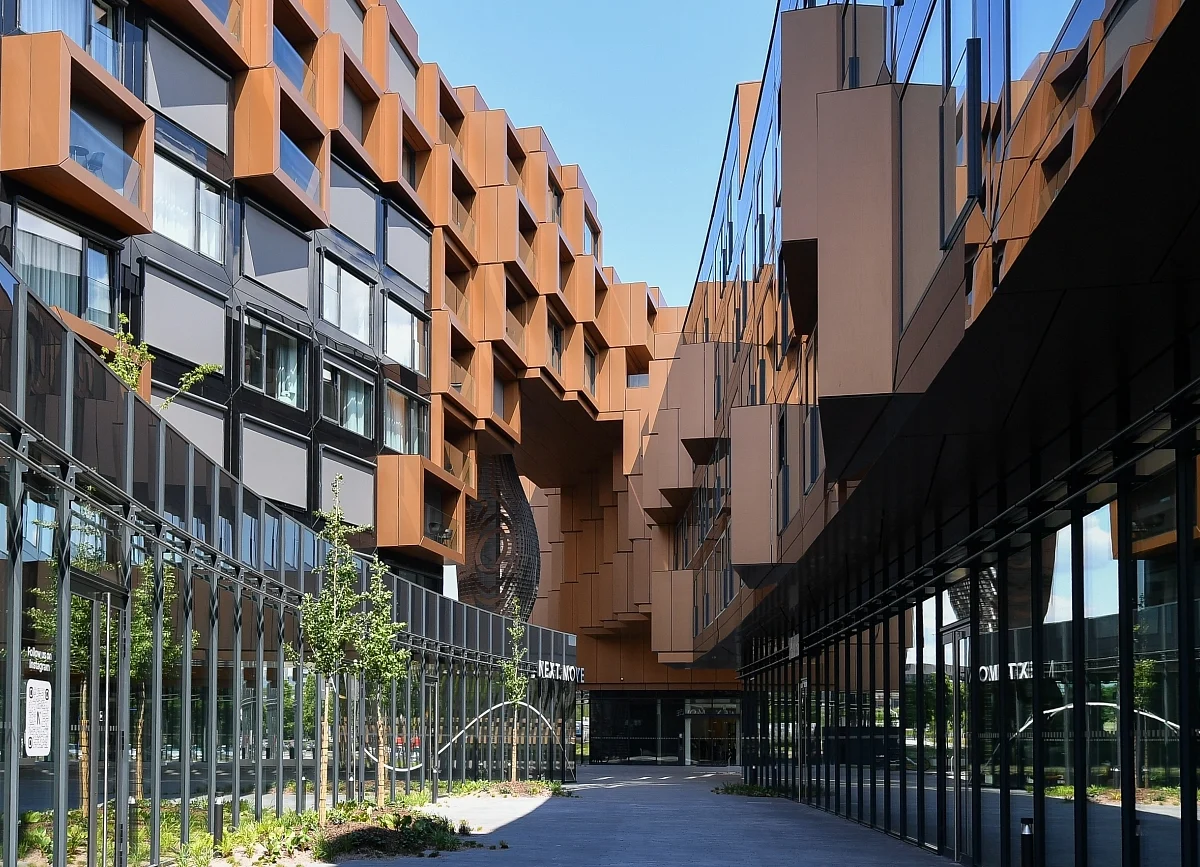 The Svoboda & Williams real estate agency currently lists the last available residential unit that is part of the 140 premium rental apartments in Fragment. This ambitious project, developed by Trigema, is a new iconic building in Prague's Karlín neighborhood completed just before this year's summer vacation.
Svoboda & Williams began renting out the apartments in Fragment in May 2022, when cranes were still circling above the construction site. "This was preceded by a long courtship period, during which we were looking for the right format of cooperation with Trigema," says Prokop Svoboda, owner of the Svoboda & Williams real estate agency. "Our mutual expectations were united in Fragment precisely because it's a project so unprecedented in the Czech real estate market that we all felt that it's a perfect fit for Svoboda & Williams with its decades-long detailed knowledge of the high-end rental market," he adds.
To guarantee the success of the project, collaboration needed to start as early as possible and the developer projected his confidence into a solid mandate. Svoboda & Williams' team consulted Trigema in detail during all of the phases of the project, from the adjustment of the floor plans to meet the expectations of up-market clients, through designer interiors, to the marketing strategy. Together, we managed to create a unique product that has now become a market benchmark," says Svoboda.
"We staggered the rental process into several phases and the apartments were gradually rolled out in several sections," describes Andrea Střechová, senior property consultant at Svoboda & Williams. Interest was continuous and when tenants moved into the first completed units in March this year, up to 90% of the apartments in this section were occupied. "Clients tended to inquire about the apartments with terraces offering beautiful views, but the smaller-sized units were rented the fastest," says Eva Jílková, senior property consultant at Svoboda & Williams. According to Jílková, the building's residents are mostly young professionals, primarily from the IT sector, who appreciate Fragment's innovative design and architecture, as well as the advanced home technologies.
Sustainability was also an important issue, and it entails positive economic benefits. Thanks to environmentally-friendly solutions such as heat pumps, Fragment can offer tenants affordable energy and utility rates, unbeatable for similarly equipped apartments in Prague today. "Many clients appreciate that the units are furnished with designer pieces from floor to ceiling. All they need to do is unpack their suitcases and they're home," concludes Jílková. "The first rental contracts will be expiring soon. An apartment building is a living organism, and tenants moving in and out is a regular part of it. But the fact that the vast majority have extended their stay proves that tenants are exceedingly happy to live in Fragment," she adds.